Employee Benefit Plan Brokers & Consultants in NY, NJ and PA
Consider us and extension of your H.R. department, we bring together administration, compliance and communication support as Employee Benefit Plan Brokers & Consultants in NY, NJ and PA
Our Four-Part Approach
Patterson Smith Assoc., LLC and My Benefit Advisor (MBA) have an approach proven to be successful for both large and small employers. Our in-depth analysis positions your employee benefits program for long-term success.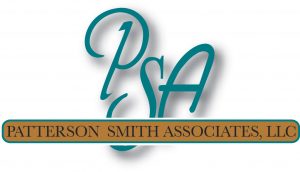 Consulting
Create a plan based on the evolving marketplace and health care reform
Management
Provide year-round service from a dedicated Account Manager and Advisory Team
Enrollment
Install tools to on-board employees and communicate the value of your benefits
Compliance
Prepare and communicate guidance on updated health care legislation and reform
HOW WE CAN HELP…
1.Consulting
Click to reveal...
The Advisory Team's deep understanding of the marketplace, health care reform, and strategies for multi-year cost containment leads to a successful employee benefits program.
2. Management
Click to reveal...
A designated Account Manager equipped with a proactive 12 month service calendar provides continuous assistance with the ongoing administration and optimization of the program.
3. Enrollment
Click to reveal...
Innovative technology and the unique experience of an Implementation Specialist help ensure the plan information and value of the benefits are properly communicated to employees.
4. Compliance
Click to reveal...
As health care reform unfolds, our on-staff Benefits Counsel prepares insightful guidance around the employer's responsibilities, options, and potential consequences for non-compliance.